WOLFFKRAN Up-To-Date
What's happening at WOLFFKRAN?
Learn the latest news about our cranes and products and their operation on construction sites around the world.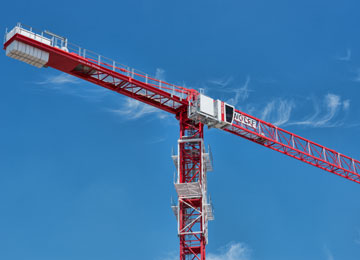 WOLFF 7534 clear
WOLFFKRAN extends its clear Line in the 315 tm range and introduces its largest flat-top crane to date - the WOLFF 7534 clear. Available as a pure 2-fall crane with a maximum lifting capacity of 8.5 tons or as a reevable model (2-/4-fall) with a maximum lifting capacity of 16.5 tons.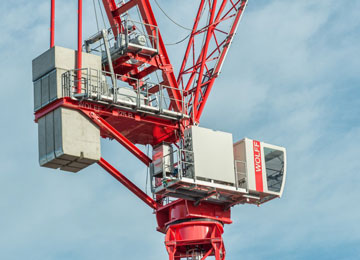 WOLFF 275 B
With the WOLFF 275 B WOLFFKRAN introduces a new luffing jib crane in the 250 tm class of the latest luffing jib crane design. Fitted with an efficient 75 kW hoisting winch, which can take up 700 meters of rope, the WOLFF 275 B reaches working speeds of up to 222 m/min.
Mega-WOLFFs for more Megawatts
Kusile in South Africa is currently seeing the construction of a huge coal-fired power plant with an installed capacity of 4.8 GW when completed. Four WOLFF 1250 B are in operation on the site. They convince with their impressive lifting capacity of 60 tons and their high precision positioning of loads.